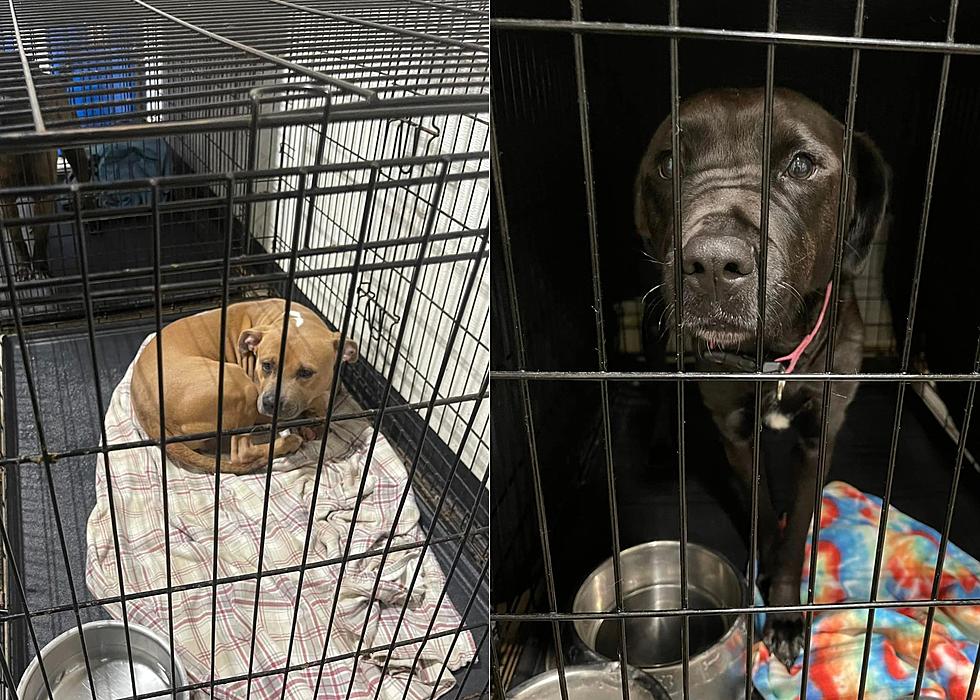 Humane Society Of Scott County At Crisis Capacity With Dogs, Needs Your Help
Humane Society of Scott County Facebook
The Humane Society of Scott County is at crisis capacity when it comes to their dog population.
The Humane Society of Scott County is overflowing with dogs. A Facebook post by the shelter said that their facility can house 71 large dogs and it is currently at 90 large dogs with 8 smaller ones.
A lot of the dogs are living in crates instead of dog kennels to accommodate the population problem.
How You Can Help
Now is the time to adopt a dog from the Humane Society. Now through March 26th, adoption fees are just $17. You can see the adoptable pups at this link.
If you can't open your home up to a dog long-term, please consider fostering and taking care of the animal short-term to help the shelter alleviate the crisis capacity.
You can also adopt a cat if that best fits your lifestyle to allow staff at the shelter to spend less time cleaning cat crates and more time dealing with the dog overflow issue. Those adoption fees are also $17 through March 26th. You can see the adoptable cats here.
If you want to help the shelter by donating, you can do that at the link in their Facebook post or if you want to give them specific items, here are a few things that they need: Nylabones, dog treats (all kinds - small training treats and big chews), wet kitten food, wet pate dog food, and rat and mice food. The post says blanket donations are always extremely appreciated as well.
Iowa Goodwill Stores Do Not Accept These 23 Items
The Top 6 Pizza Places In Bettendorf According To Yelp
The debate about who has the best pizza in Davenport has been settled, now it's time to head to Bettendorf. To make the list of the best places to get pizza in Bettendorf, we looked at the one website that tells us which places the Bettendorf locals love the most:
Yelp
. We had one stipulation when making this list, the
place must be local.